About Electronics and Communication Engg.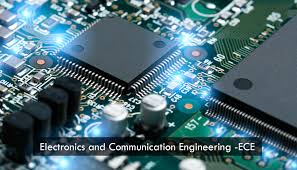 The course content includes Digital Electronics, Communication Engineering, Radio and T.V Communication, Industrial Electronics, Telephony and Telegraphy, Microwave Engineering, Electronics Manufacturing process, Microprocessors, Computers and Electronics Instruments. Job opportunities for this course are considerable. Diploma holders can work as a Supervisor in Consumer Electronics, Junior Engineer/Engineering Assistant in All India Radio,DoorDarshan,Wire-less/Mines Communication, Radar and Civil Aviation, Defence Services,Service Engineer, Testing Engineer/Supervisor in Electronics Components in Manufacturing Industries, Junior Scientific Officer in Research Labs, Technician in Medical Electronics Industries and Hospitals. They can also be self employed by:
Opening a repair shop for Radios and Televisions.
Manufacturing printed CKT Boards, small IFTs, small Transitors, Battery Eliminators, Automatic Voltage Stabilizers, Inverters, and parts of Calculator.